Moto Z is a modular smartphone from Motorola that was released last year. The Moto Mods accessories can be simply snapped on to that smartphone on its rear to increase the capabilities of Moto Z. A new Moto Mod called Linc: The Smart Walkie Talkie has surfaced on Indiegogo that metamorphoses Moto Z into a walkie talkie.
In November 2016, Motorola (now owned by Lenovo) had asked its fans to submit design and ideas on Indiegogo to build innovative Moto Mods that do not exist. In the recent past, The Ultimate Moto Z Mod that brought features like wireless charging and IR blaster at a pricing of $45 is already available on Indiegogo.
The Linc Moto Mod that transforms Moto Z into walk-talkie makes it possible to use the smartphone in places with no cellular connectivity. It works on GMRS/FRS consumer-level frequencies and carries support for 22 channels and works with a range of five to six miles.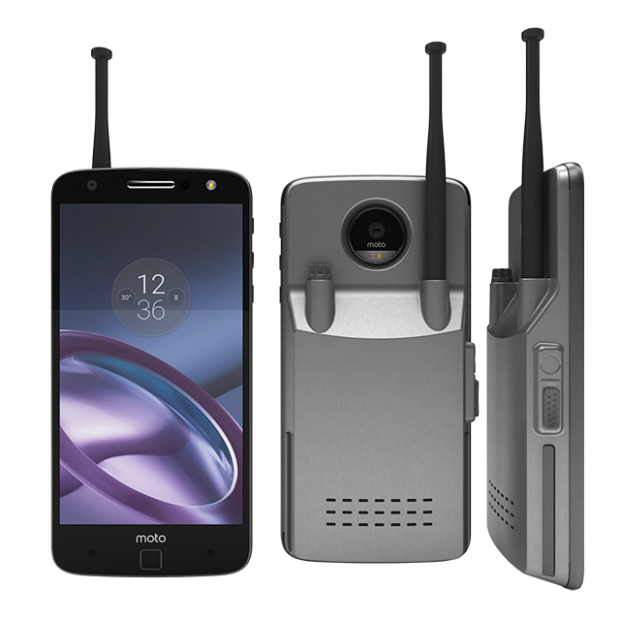 Related: Moto Z (2017) Likely Featuring Iris Scanner, Motorola Patent Filing Reveals
With radio-over-IP gateway, the new Moto Mod can be used for communication through two-way radios from different branding. The Linc can be also used to send and receive text messages. Its users can share locations by using the inbuilt GPS feature. The emergency alert button on Linc can be used to send out SOS signal.
Some of its other features include NOAA weather radio and 1,500 mAh rechargeable battery that can offer a standby time of up to 20 hours. It does not use the smartphone's battery, but consumes its own battery. The features of the accessory can be controlled by using the Arc App on the smartphone.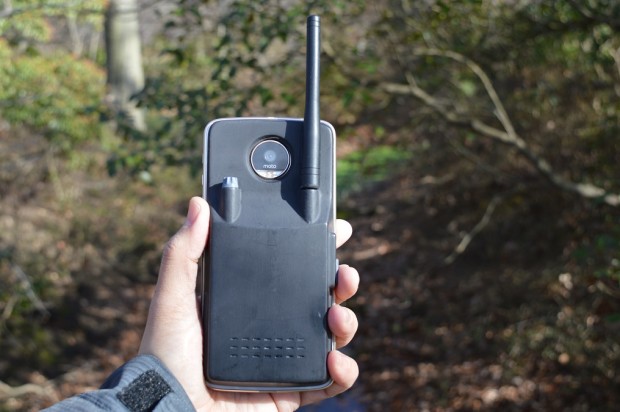 The Linc has been designed as Moto Mod for Moto Z, but it can be used with any Bluetooth-enabled device. It is a slim and lightweight accessory that comes is resistant to dust and water contact.
The Linc Moto Mod is available on the crowd-funding site with a starting price of $99. The new Moto Mod has already met with 41 percent of its crowdfunding target and the remaining campaign is expected to end in 20 days. Users have raised nearly $4,900 for Linc: The Smart Walkie Talkie.
(source)