LG G7 with Snapdragon 845 Could be Ultimate Flagship in 2018?
by Anvinraj Valiyathara May 29, 2017 10:21 am1
The LG G6 is one of the well-received smartphones of the year. Even though it comes with impressive specs, it does not feature the Snapdragon 835 that is present inside 2017 flagship phones like Sony Xperia XZ Premium, Galaxy S8, Galaxy S8+, Xiaomi Mi 6, and HTC U11.  Fresh information published on a Korean publication has revealed that LG has already struck a deal with Qualcomm to ensure that the LG G7 features the Snapdragon 845 SoC.
According to The Investor that cites information from the Korean source, Qualcomm and LG have started collaborating since early this month for the LG G7. The Snapdragon 845, the successor of Snapdragon 835, is rumored to feature Cortex A75 and Cortex A55 cores in BIG.Little architecture. Compared to the Snapdragon 835, its successor chip is expected to deliver 30 percent better performance in single-core threading. Also, it is expected to offer 70 percent enhanced performance in multi-core threading.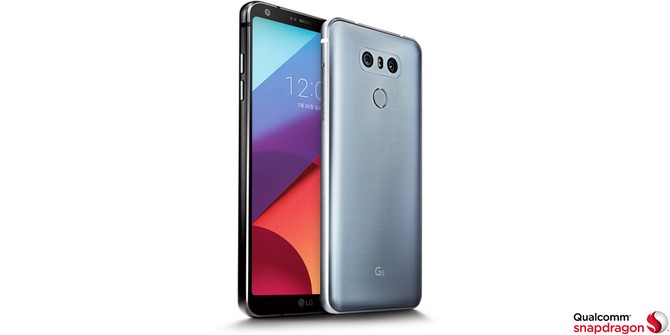 Read More: Early LG V30 Design Images Reveals Secondary Display That Slides Out
The LG G6 is a great phone, but the fact that it is powered by Snapdragon 821 is one of the reasons why people may not want to buy it. The Snapdragon 821 is an older chipset that powers flagship phones from 2016. People who wish to buy a flagship phone now would rather prefer to purchase Snapdragon 835 driven smartphones like Galaxy S8, Mi 6, Xperia XZ Premium, or HTC U11.
The LG G7 is rumored to come with support for virtual reality (VR) and AR augmented realty (AR) because of which it appears inevitable that it will be featuring the upcoming Snapdragon 845 SoC. Samsung, too has rumored to have started working on Galaxy S9 and Galaxy S9 Plus that are rumored to be respectively codenamed as Star and Star 2.
A report published in the previous month revealed that Samsung and Qualcomm have already started working on Snapdragon 845 powered Galaxy S9. Hence, Samsung and LG are expected to rival against each other as the Galaxy S9 and LG G7 are rumored to debut in the first quarter of 2018. With Snapdragon 845 onboard, the LG G7 seems to arrive as an ultimate flagship that will be able to give tough competition to flagship phones form other brands.