Samsung is releasing two Galaxy Note series smartphones this year. The Galaxy Note 8 flagship smartphone of 2017 is expected to debut in August or September. Before the Note 8 arrives, Samsung would be launching the refurbished Galaxy Note 7 with Galaxy Note FE (Fandom Edition) moniker. Previous rumors have suggested that the Note FE would be unveiled at the end of this month. However, newer information available on ET News, a South Korean publication, claims that the Galaxy Note FE may get official on July 7.
According to the publication, the Galaxy Note FE was expected to launch in the South Korean market by June 30. However, the company has decided to delay its launch by one week. One of main reasons why Samsung has delayed the launch of the refurbished phablet is that it wants to increase the number of Galaxy Note FE units available from 150,000 to 450,000.
The Note FE is expected to be available with a pricing of about $620 in the home country of Samsung. It is rumored to be available in colors like Blue Coral, Gold Platinum, Silver Titanium and Black Onyx. The original Note 7 was also available in the same four colors.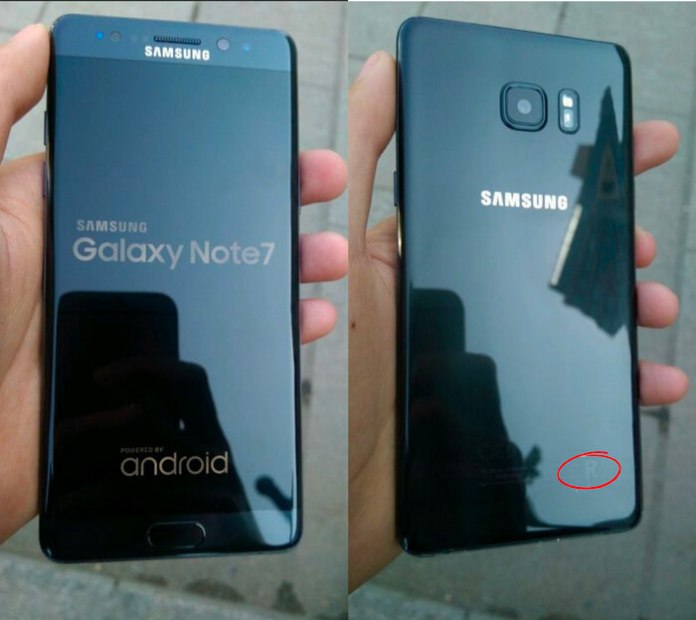 Raed More: Samsung Galaxy Note 8 Will Be World's First SD836 Phone: Rumor
In order to attract more buyers, the South Korean company is also rumored to include Bixby AI assistant. an official from a cellular operator company revealed. However, a representative from Samsung has said that it cannot be confirmed whether the Note FE will feature Bixby AI. He further stated that the firm will work in various ways to ensure that the expectations of consumers are set. The Galaxy Note FE would be arriving first in South Korea. It won't be coming to the U.S., but the phablet will be arriving in other markets soon.
Previous leaks have revealed that the Galaxy Note FE has a distinctive 'R' letter mentioned on its rear side to let the buyers easily understand that it is refurbished edition of Note 7. One of the major changes that is arriving on the Galaxy Note FE is that it features a smaller battery of 3,2000mAh capacity. This seems to be a sensible move as the faulty 3,500mAh battery caused the original Samsung Galaxy Note 7 to explode. Rest of the specs of Note FE are rumored to be as that of the original Note 7.