Samsung Launching An Exynos 7872-Powered Galaxy C-Series Phone Soon
There is a new rumour in town that tech giant, Samsung Electronics is planning to release a new smartphone which would utilise its upcoming Exynos 7872 mid-range chip soon. The rumour emerged on Twitter from a self-acclaimed "famous leaker in China" who hinted that the phone belongs to the Galaxy -series but isn't the Galaxy C10 and C10 Plus.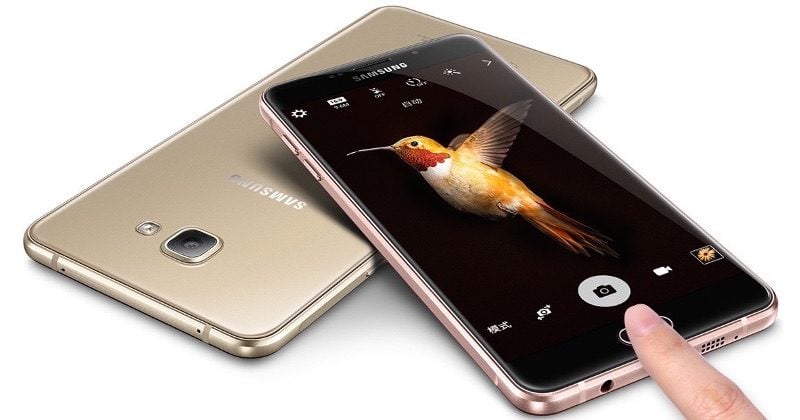 The tipster wasn't specific about the Galaxy C-series smartphone's launch date but the device will be the first Samsung-made Exynos 7872-powered smartphone but we can't say if the device will be the first device that would feature the Samsung mid-range chip. Meizu is also rumoured as working on a device which would use the Exynos 7872 chip. In a subsequent tweet, the tipster disclosed that the device will likely be the Samsung Galaxy C7 2017.
A whole new GALAXY C smartphone that we havent seen(NOT C10/10PLUS), coming soon…Maybe 1st Exynos7872 Samsung smartphone…

— 萌萌的电教 (@mmddj_china) June 14, 2017
A previous leak had given the details of the Exynos 7872 to include, a 64-bit hexacore 14nm FinFet manufacturing process with four cortex-A53 cores for power efficiency and two cortex-A73 cores for performance. For its GPU, the Exynos 7872 System-on-Chip (SoC) is said to come with a Mali-T830 MP2 GPU. It also comes with a fully-integrated modem for improved network support and lots more.
yeah
Samsung GALAXY C7 2017 C7100
C7100CHC0AQF6
maybe Exynos7872

— 萌萌的电教 (@mmddj_china) June 14, 2017
Related: Exynos 9610 Chip Details Leak: 14nm Process, Q4 2017 Release
If the information turns out to be true, the device will join the Galaxy Note 8 as upcoming models Samsung will unveil this year. Curiously, we haven't seen too many from the Korean giant but its Galaxy S8 and S8 Plus are raking in tonnes of profits for the company.