LG V30 May Not Feature its Most Unique Ticker Screen Feature
by Anvinraj Valiyathara Jun 30, 2017 4:18 am0
One of the distinguishing features of the LG V series flagship phones is it secondary screen that can be used for accessing frequently used apps and for checking notifications. Fresh speculations suggest that the upcoming LG V30 may not feature the secondary ticker screen.
Although the secondary screen is a very unique feature which sits above the main screen on LG V10 and LG V20 phones, it seems that it failed to impress the consumers. According to XDA Developers that claims to have received information from a "trusted source," the South Korean company may axe the secondary screen won't be available on the LG V30.
In November 2016, well-known tipster had claimed that the LG V30 won't be featuring a secondary ticker screen, but he had claimed that the LG V30 may still feature a secondary screen. XDA's report does not clearly mention whether LG would be ditching the ticker or the secondary screen feature entirely from its upcoming flagship.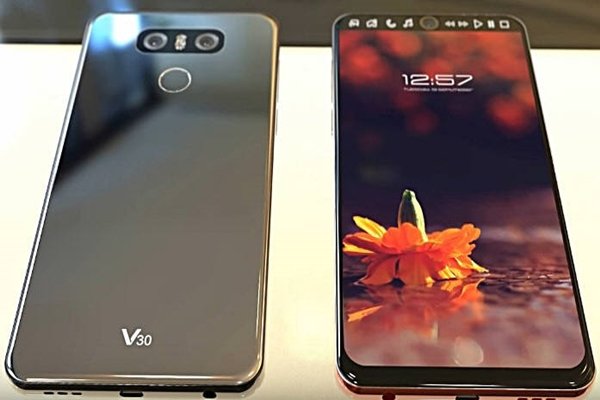 Most of the LG flagships that have released in the past have come with LCD panels. However, LG is expected to switch to OLED panel for LG V30 in this year. The probable reason behind removing the secondary screen from LG V30 is that its display may carry support for 18:9 aspect ratio that was introduced on LG G6's Full Vision Display. Hence, the LG V30 may appear like a larger edition of the LG G6.
There is a possibility that the tall screen that will be arriving on the LG V30 may have a section at the top to display the contents of the ticker screen. OLED panel provides the ability to control each of its pixel which means the upper section of the screen may remain in always-on state while the other part of the screen can remain in sleep state to consume less battery.
The publication has further claimed that the Snapdragon 835 chipset will be powering the LG V30 along with 4 GB of RAM. It will be coming with a native storage of 64 GB. Previous reports have stated that it would be also available 6 GB RAM option. The upcoming flagship phablet from LG will also feature a microSD card slot.
As far as the launch date of LG V30 is concerned, it is speculated to get announced at the end of August. Also, it may get showcased at the IFA 2017 event that will be held between Sept. 1 to 6 in Berlin, Germany.
(source)