Samsung OWY and ASUS High-End Smartphone Gets Bluetooth 5 Certification
by Habeeb Onawole Jul 20, 2017 8:43 am0
The latest Bluetooth version is 5 and so far only flagships released this year have it. The Galaxy S8 and Galaxy S8+ were the first phones to launch with it but the OnePlus 5, Mi 6, and Xperia XZ Premium also. So when we see a device getting Bluetooth 5 certified we believe its a high-end device. An ASUS phone with model number ZS551KL and a Samsung OWY smartphone are the latest devices to get certified.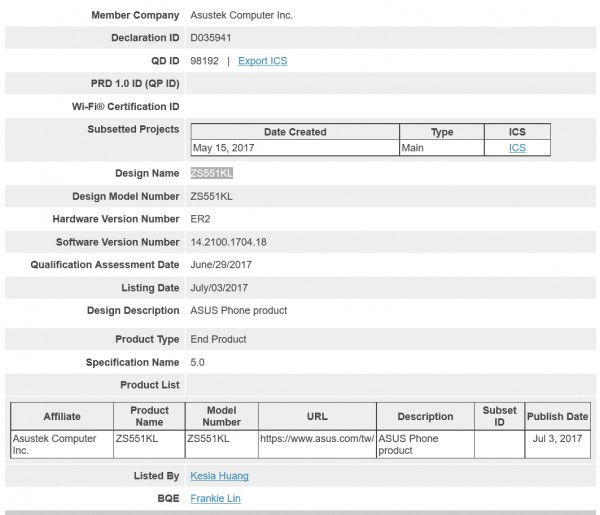 The ASUS ZS551KL is not among the list of ASUS Zenfone 4 devices set to launch but we believe it is a high-end variant that will probably carry the Deluxe or Pro name. The model number is also similar to that of the US version of the Zenfone 3 Deluxe (ZS550KL).
The Samsung OWY on the other hand is unusual as the Korean company doesn't usually use such naming schemes for an unreleased device. However, the singular fact that it has Bluetooth 5.0 makes it a pretty important device.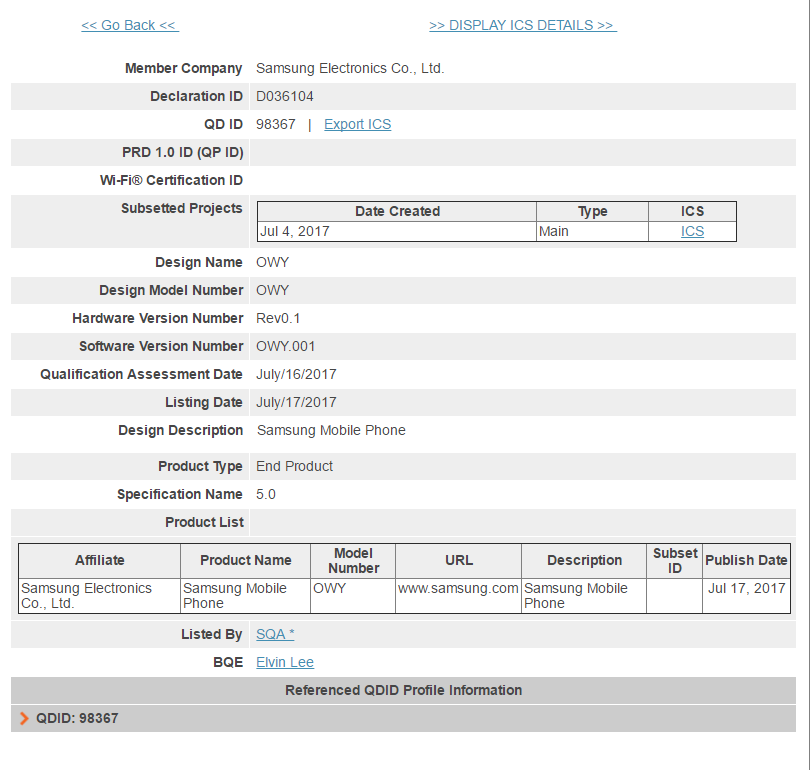 Bluetooth 5  brings a number of new features. It has 4x the range of Bluetooth 4.2 so you can still remain connected to compatible devices up to 800 ft away. It also has double the transfer speed of 4.2. The most important feature of all is the ability to support two wireless devices at the same time. An example is connecting to your earphones and speaker at once.
READ MORE: FCC Reveal ASUS ZenFone 4V Listing, Possibly A Verizon Exclusive
The sad thing is that even if you have a phone with Bluetooth 5, you most likely do not have Bluetooth 5 supported peripherals. That means you can't take advantage of the new features it brings.