LG V30 Pre-Release Units Reportedly Shooting Photos with f/1.7 Aperture, Instead of Advertised F/1.6
by Anvinraj Valiyathara Sep 4, 2017 7:31 am0
Before the launch of the LG V30, the phablet was officially confirmed to arrive with a f/1.6 aperture lens as the primary sensor for its dual rear camera system. The photos snapped with the main sensor of the dual cameras of the pre-production units of the LG V30 has revealed that it is a f/1.7 aperture lens instead of a f/1.6 aperture
LG says that the dual camera module of the LG V30 features a 16-megapixel f/1.6 aperture lens that can shoot amazing shots in low light conditions and it includes a 13-megapixel f/1.9 aperture lens. However, the photos taken through the LG V30 does not support the company claims of f/1.6 aperture lens.
When a snap taken by using the primary sensor of the LG V30 was seen in LG's galley app or Google Photos, it revealed an aperture of f/1.7. Through the desktop edition of the Google Photos it has been found that the LG V30's primary sensor has f/1.69 aperture. Even the secondary sensor is found to be f/2.0 on the phone and f/1.99 on the desktop.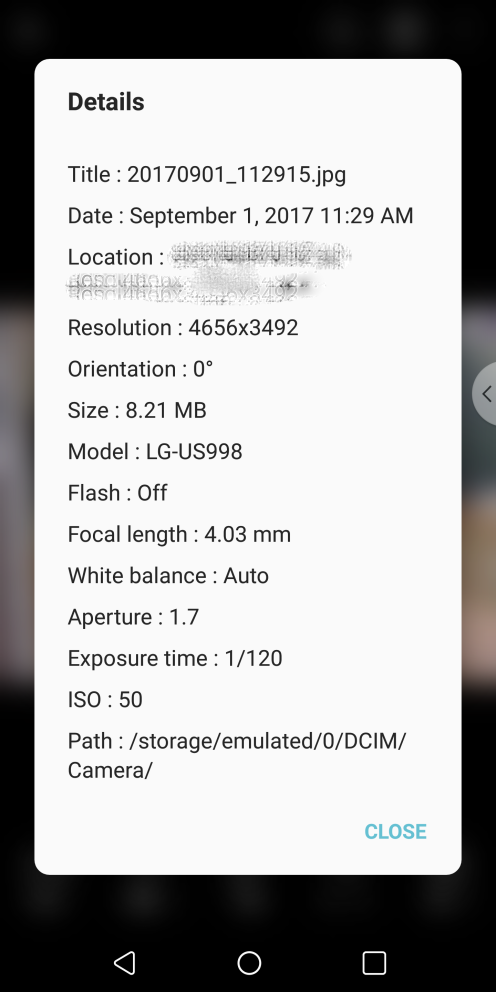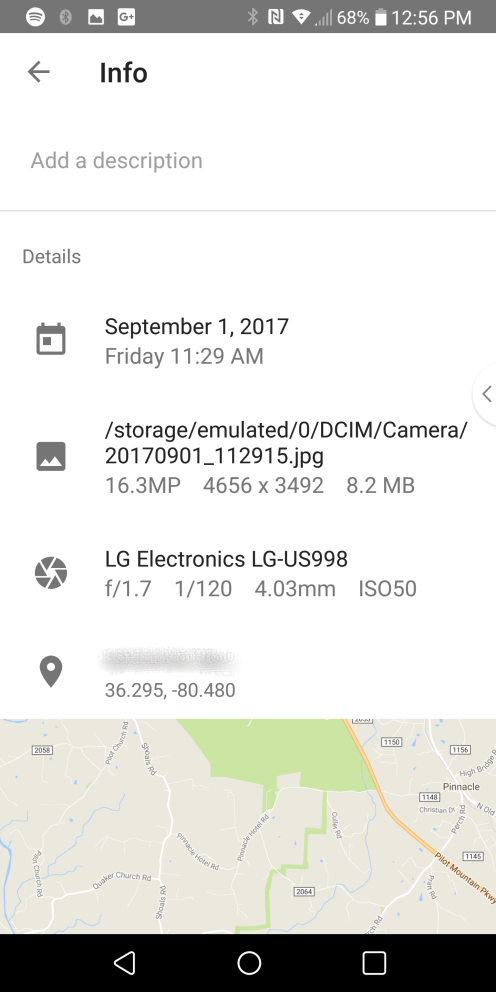 Read More: LG V30 Official with 6-inch P-OLED Full Vision, Bezel-less Design, Topnotch Videography
The incorrect stats could be because of a glitch with the software. Hence, there is a possibility that the camera app of the phone has not been updated to reflect the latest camera hardware. This should not be a major problem for most users as the photos taken by the LG V30 have been appreciated by various reviewers. Also, the issue has been found on the pre-production unit of the LG V30. The South Korean company has already said that there is an issue with a camera app it may shut down automatically.
Since the source site has already reached out to LG for official confirmation on the issue, the company is likely to reveal an official statement on it the coming days.
Another publication has revealed that the LG V30 is an amazing smartphone for shooting topnotch videos. The Cine Video mode allows users to enhance the videos with Hollywood-like effects with available presets. The "Point Zoom" feature allows users to pick any spot on the video's frame and focus on it. The on-screen slider can be used then to get close to the focused point.
LG did not reveal any information on the pricing of the LG V30 at its unveil event. Fresh information suggests that it would be coming hitting the U.S. markets with a pricing of $749.
(source)