Samsung Galaxy S7 Reportedly Explodes Leading to Severe Blisters
by Anvinraj Valiyathara Sep 4, 2017 6:20 am2
Last year, the Galaxy Note 7 had to be discontinued within few months of its official in launch in August. Today, a report from South Korea has revealed that a Galaxy S7 exploded when it kept for charging.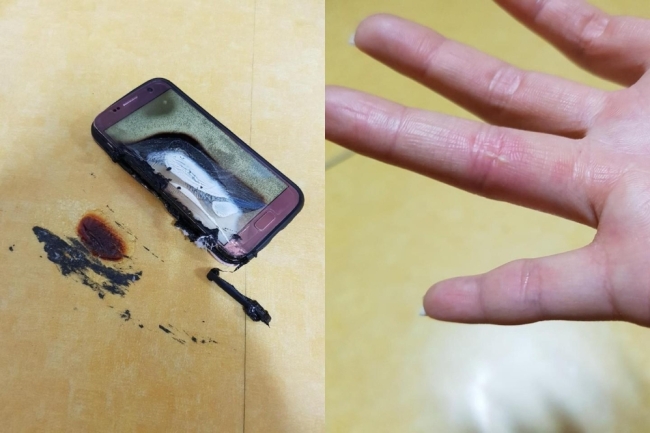 Samsung had launched the Galaxy S7 in the first half of 2016 and it was provided in exchange for the recalled units of the Galaxy Note 7. On Aug. 14, a 20-year-old Galaxy S7 user had left it for charging and at around 3 AM it exploded. The sparks resulting from the fire not only damaged the flooring and furniture of her bedroom, but also resulted in severe burns on her hands.
The user claimed that she has been using the official charger from Samsung to charge her Galaxy S7. She said that she had been using the smartphone since July 2016 and she did not face any problems since with it before. After her Galaxy S7 exploded, she gave the phone to the service center which returned it to her in two days. For further investigation, she gave the handset to the Korean Agency for Technology and Standards (KATS).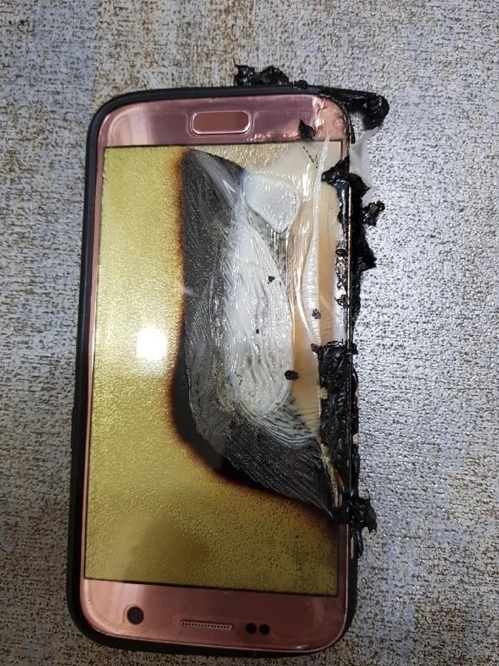 Read More: Galaxy Note 8 Awarded with A+ Grade for the Most Innovative & High-Performance Smartphone Display
An official from KATS said it would take some time to complete the investigation as the previous probe on the Note 7 lasted for around six months. A representative from Samsung Electronics said that none of the Galaxy S7 devices that have been sold so far had met such a consequence. He added that are waiting for the examination reports from KATS.
The Galaxy Note 7 that came with a slim chassis boasted a large battery of 3,500mAh. The batteries were sourced from Samsung SDI and Amperex Technology Limited for the Galaxy Note 7. The overheating was caused by the batteries from both suppliers. Batteries from Samsung SDI short circuited because of insufficient space between protective pouch around the battery and the internals. Some of the batteries from Amperex Technology did not have insulation tape and others had sharp protrusions that damaged the separator between cathode and anode.
Samsung is quite confident that the recently launched Galaxy Note 8 will not explode as it features a smaller battery. Moreover, the Snapdragon 835 chipset is quite power efficient which will make the Note 8 to last longer even though it features a smaller battery. However, a battery life comparison between Note 7 and Note 8 has revealed that the former will deliver better battery performance.
(source)