Apple has confirmed that it would be holding a launch event on Sept. 12. The company is rumored to announce at least three new iPhones. A fresh information coming from Germany suggests that the 2017 iPhones would be available on pre-orders three days after the official launch.
Speculating on the recent rumors, it appears that Apple would be unveiling the next generations like iPhone X, iPhone 8 and iPhone 8 Plus (previously rumored as iPhone 8, iPhone 7S and 7S Plus) on Sept. 12. Three days later i.e. on Sept. 15, Apple is likely to start the pre-orders of these phones. These devices will hit the retail stores on Sept. 22.
The iPhone X that is rumored to be a special edition smartphone is expected to be available in limited numbers at launch. Well-known analyst, Ming-Chi Kuo has claimed that Apple would be selling around two to four million units of the iPhone X at launch.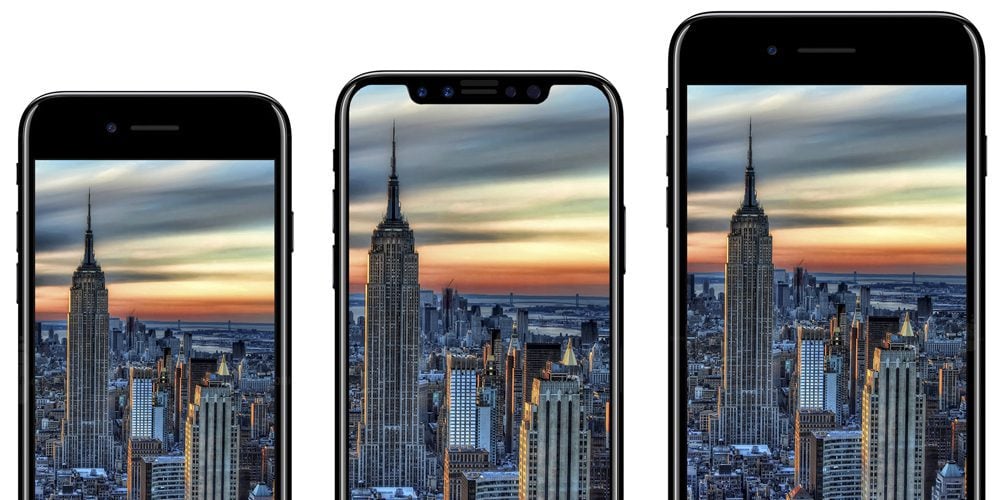 Read More: Live Photos of iPhone 8 OLED Display Assembly Leaks
As rumors have revealed that the iPhone X would be coming with a premium design that will be packed with a full-screen display. Instead of the Touch ID sensor, the smartphone is expected to house a 3D facial recognition feature. The new biometric recognition feature is expected to accurately authenticate payments on Apple Pay. The Cupertino company is also speculated to introduce wireless charging feature on it as well as on iPhone 8 and 8 Plus smartphones.
The iPhone X is expected to come in three storage choices such as 64 GB, 256 GB and 512 GB. These models are rumored to be respectively priced at $999, $1,099 and $1,199.
Ming-Chi Kuo has said that the reason behind such a high pricing of the iPhone X is it features a very costly OLED panel from Samsung. These panels are purchased at a price that twice more than what Apple is paying for LCD panels for iPhone 8 and iPhone 8 Plus. Each OLED panel is rumored to be priced around $130. However, the Cupertino company is paying around $55 for each LCD panel.
Hence, the company is speculated to be looking for a second supplier of OLED panel like LG. Having a second supplier would provide Apple with steady supply of OLED panels. Also, it would make it possible to get the OLED panels at a discounted price because of competition between two suppliers.