Huawei has reportedly submitted trademark for Huawei Pay mobile payments service to the U.S. Patent and Trademark Office (USPTO) on Sept. 13. Huawei Pay for the U.S. is expected to get approved at some point in the coming year.
In the previous month, the Chinese smartphone OEM had filed a trademark for Huawei Pay in Europe with the European Union Intellectual Property Office (EUIPO). The USPTO and EUIPO are expected to take couple of months to approve the filings for Huawei Pay.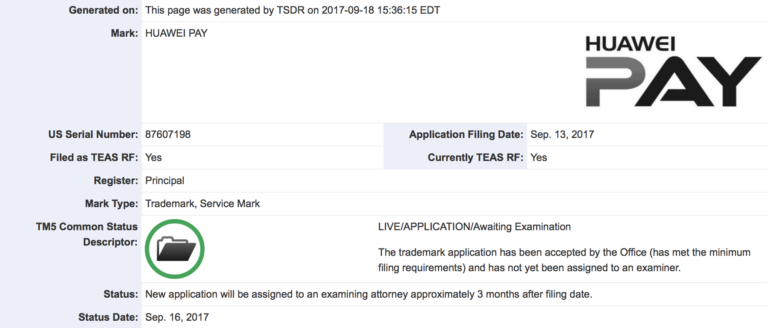 Huawei Pay was introduced in the home country of China in early 2016. However, the recent trademark filings suggest that the company wants its mobile payments service to widely available. The Chinese firm is yet to make an official announcement on expanding the Huawei Pay service in multiple markets. There is no confirmation on whether the company has partnered with banks and other financial institutions in the U.S. or Europe. In China, Huawei Pay is supported by only a small number of banks.
Huawei Pay can be used on NFC enabled devices to make payments at supported terminals. It is expected to rival with Android Pay and Samsung Pay in the near future. The patent filing has revealed three things about Huawei Pay such as: send and receive funds from others, authentication software, and magnetically encoded cards.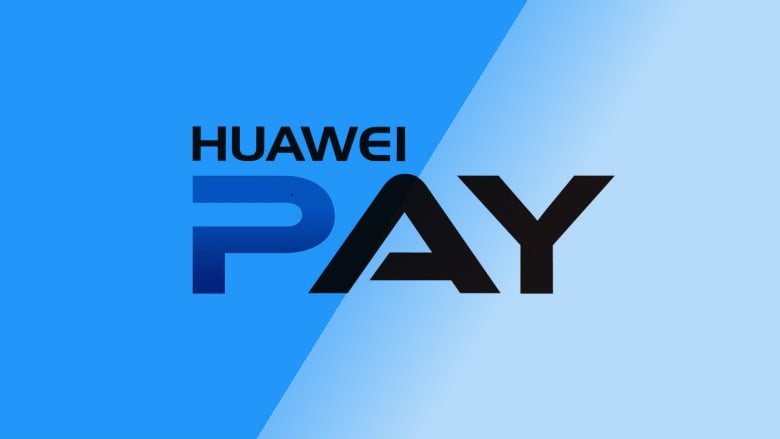 Read More: Huawei Kirin 970 Reaches 1.2Gbps in Downlink Speed Tests
The upcoming Huawei Mate 10 flagship phone is scheduled to get unveiled on Oct. 16. It takes up to three months for USPTO to approve a trademark filing which suggests that the Huawei Pay may launch in the U.S. at the end of this year or early 2018. Judging by the availability of the Mate 9 in the U.S., it can be guessed that the Mate 10 would be arriving in the country in early 2018.
The big players like Apple, Samsung and Google have well established mobile payment services in the U.S. Huawei is second largest smartphone maker in the world and having its own mobile payment service for the U.S. and other markets always appeared inevitable.
Huawei may opt to announce the Huawei Pay for the U.S. audience separately. However, since it is not a major smartphone brand in the country, it may go with the idea of launching Huawei Pay with Mate 10. There is a possibility that the Chinese firm may reveal more information on Huawei Pay at the launch event of Mate 10 and Mate 10 Pro in the coming month.