OnePlus 6 Rumors: Releasing Early in 2018 with 6-inch 18:9 Display, Snapdragon 845 & Bezel-less Design
by Anvinraj Valiyathara Oct 2, 2017 2:35 am6
Last year, OnePlus had released OnePlus 3 flagship smartphone in June and it had launched its improved version called OnePlus 3T was launched before the end of the year. Hence, the rumor mill has been claiming that the Chinese manufacturer may launch OnePlus 5T before the end of 2017 as it had unveiled OnePlus 5 in June. Fresh information suggests that there won't be any OnePlus 5T this year. Moreover, the company is speculated to launch OnePlus 6 in early 2018.
There is no specific reason behind the rumor that claims the early arrival of OnePlus 6 in 2018. All the flagship phones from the company starting from OnePlus One have featured 5.5-inch displays. However, OnePlus 6 is expected to house a 6-inch display that will be supporting an aspect ratio of 18:9. The tall display of the smartphone may carry support for a QHD+ resolution of 2,880 x 1,440 pixels. This indicates that the OnePlus 6 may come with a bezel-less design.
Since the OnePlus 6 flagship is pegged to arrive with a larger and taller display, it may not have enough space to house the fingerprint scanner on its front. Hence, it may not only result in the removal of the physical Home button but also the fingerprint reader may be moved to the rear side of the phone.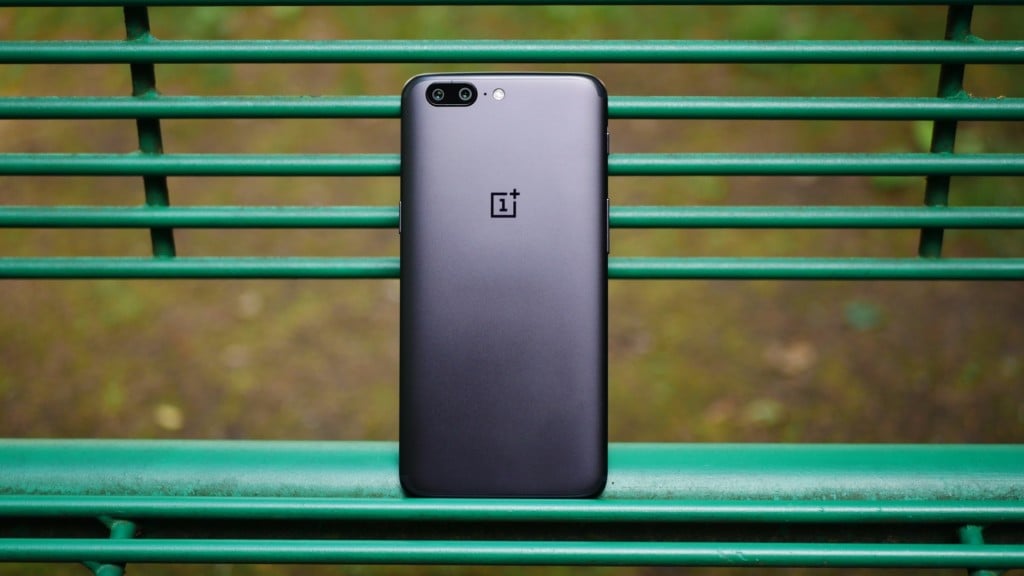 Read More: OnePlus 6 Concept Design Appears with Full Screen Display, In-Screen Fingerprint Reader
The Snapdragon 845 chipset that is speculated to power the likes of Samsung Galaxy S8, LG G7 and Xiaomi Mi 7 is rumored to be the power that will drive the OnePlus 6. It is expected to come in RAM choices like 6 GB of RAM and 8 GB of RAM. As far as storage options are concerned, the OnePlus 6 may arrive in 64 GB and 128 GB storage models. Like the predecessor models, the OnePlus 6 is unlikely to house a microSD card slot.
Last year, most of the flagship smartphones that came in the first half of the year featured Qualcomm Snapdragon 820 chipset. However, in the latter half of the year, Qualcomm had launched an upgraded chipset with Snapdragon 821 moniker. Most of the flagship phones that have released so far in this year include the Snapdragon 835 SoC. Even though some speculations had claimed that the Snapdragon 836 may arrive in the latter half of this year, the rumor has been debunked as the SD 836 chipset does not exist. Hence, OnePlus is unlikely to launch OnePlus 5T as an enhanced version of OnePlus 5. The arrival of OnePlus in 2018 is likely to result in the discontinuation of OnePlus 5.