Samsung To Announce Galaxy S9 And Galaxy S9 Plus At MWC 2018 In February
During a press conference by Samsung at the ongoing Consumer Electronics Show (CES) in Las Vegas, the company's chief of mobile, DJ Koh, confirmed that its flagship smartphones — Galaxy S9 and Galaxy S9 Plus will be announced at the upcoming Mobile World Congress.
Earlier, there were reports suggesting that the South Korean giant could showcase the Galaxy S9 series at CES 2018. But that is not happening and it has been confirmed that the series will be announced at the MWC 2018 that will take place in February in Barcelona.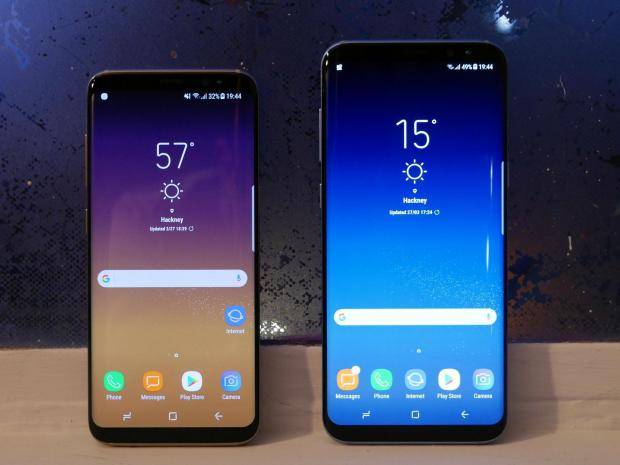 The Galaxy S9 series has been a subject of several leaks, revealing information about its design and key specifications. Recently, a leak related to device revealed information about various variants based on the memory configuration.
The Samsung Galaxy S9 will pack 4GB RAM and will be available in two variants based on the internal storage — 64GB and 128GB. On the other hand, the Galaxy S9 Plus will come with 6GB RAM and will have four storage variants — 64GB, 128GB, 256GB and 512GB. However, the 512GB internal storage variant is expected to be available in select regions only that too in limited quantity.
It is expected to be powered by Qualcomm's Snapdragon 845 process in the United States and China, while the international variant will be powered by company's own Exynos 9810 chipset, which comes with improved CPU, GPU performance, artificial intelligence (AI), and deep learning.
Both the devices are expected to retain the same display sizes as of their predecessors — 5.8-inch and 6.2-inch, respectively. The Galaxy S9 is rumoured to sport a single rear-facing camera, while the S9 Plus will feature a dual rear-facing camera setup.
Read More: Samsung's Flagship Phones — Galaxy S9 And Galaxy S9+ Gets Certified By FCC
While the company has not revealed any further information, we are expecting the devices to go on sale sometime in March, soon after the company announces pricing and availability information in late February.