Qualcomm Announces Snapdragon 850 Chipset Built For Windows PCs
Qualcomm is focused on expanding its chipset business and along with making chips for mobile phones, the company is also making chips for the Internet of Things devices, VR headset, among others. Now, at Computex 2018 in Taiwan, the company unveiled the Snapdragon 850 processor, which is specifically designed for Windows devices.
The chip is supposed to drive a new generation of Windows devices on Snapdragon chipset, made by Qualcomm's numerous partners. Samsung has already announced that it will be making a 2-in-1 PC powered by the Snapdragon 850.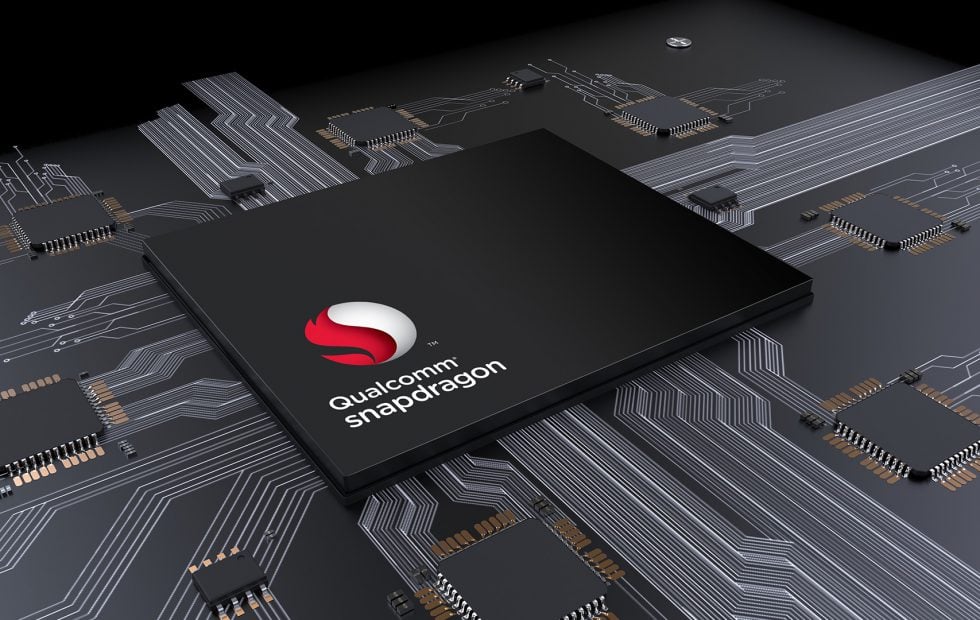 The chipset features ARM processors, integrated LTE, long battery life, and an instant-on resume with no hibernation. As the Snapdragon 850 is meant to be used in devices bigger than a smartphone, it can run at higher clock speeds without overheating. It has a faster 2.96GHz clock speed, which makes the processor about 30 percent faster than the SD835.
The Snapdragon 850 is built on the same second-generation 10nm process as the Snapdragon 845, and it's paired with the same X20 modem for cellular connectivity. The company says that the Snapdragon 850 includes both hardware and software tuning to make it better at performing PC activities compared to the Snapdragon 845.
The Snapdragon X20 modem can now reach speeds of 1.2 Gbps, and Qualcomm will be leveraging the AI capabilities of their Hexagon DSP a lot more with the new platform. The new platform, according to Qualcomm, along with improved performance, should provide +20% battery life, and +20% wireless speeds.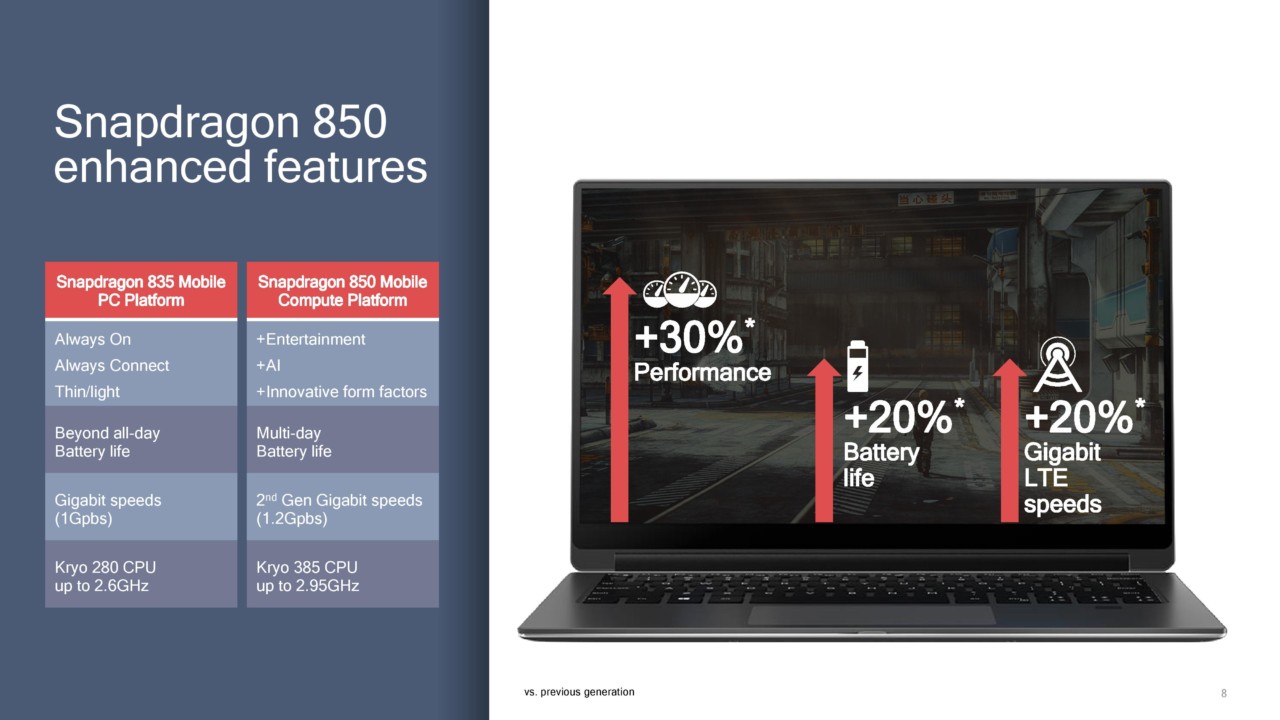 The Qualcomm Snapdragon 850 also uses the upgraded audio and video codec features and include support for H.264 and HEVC 4K encode and decode for video playback services. It has extended support for 4K video capture from integrated cameras.
On the audio front, it has improved dynamic range and reduced harmonic distortion metrics on its audio codec, and both analog and digital audio output is supported with Qualcomm's Aqstic and aptX technologies.
Read More: Qualcomm Snapdragon 710 vs Snapdragon 660 vs MediaTek Helio P60: Best Midrange SoCs Compared
For the new platform, Qualcomm is offering more assistance to the OEMs and vendors when it comes to reference designs and components, such as reference modem design and layout.