Red Hydrogen One to be available through AT&T and Verizon from November 2
Red, a company which has its roots in digital cameras for movie productions, has already announced its first smartphone — Red Hydrogen One, an innovative phone that will make it stand out from the crowd.
Now, after a wait of more than a year, the smartphone is almost here. It is scheduled to go on sale in the United States through AT&T and Verizon from 2nd November. It is priced at $1,245 and both companies are offering monthly payment plans.
The retail pricing of the phone is $100 more expensive than it was for the buyers who pre-ordered the device when the company first announced its plan for the phone. The Hydrogen One was supposed to launch in early 2018 but it was pushed back multiple times.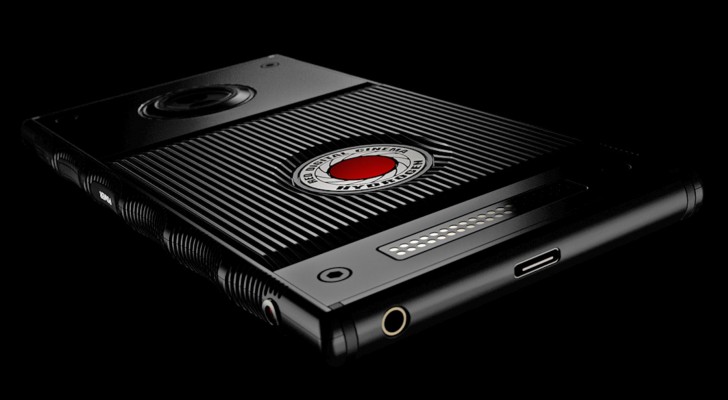 The Red Hydrogen One's highlight is a proprietary display technology known as '4-view' (4V), which is said to provide a hologram-like experience. People who have used the phone says that it's an interesting effect despite nothing actually popping out of the display.
For the company's display technology to reach its full potential, it'll require support for other developers. Regular movies won't be viewable in 4V since they need to be made specifically for it. But the company is offering a handful of 4V-compatible movies and plans to extend the catalog to more than 100 titles in the future.
As the phone's launch was pushed back multiple times, the phone is launching with the Qualcomm Snapdragon 835 chipset, which powered last year's flagship devices, instead of the Snapdragon 845 which is present in current flagships.
The phone features a 5.7-inch Quad HD LTPS-TFT display that offer 2560 x 1440 pixels screen resolution and has Gorilla Glass 3 protection. It packs 6GB of RAM with 128GB storage while the Titanium version comes with 6GB of RAM and 256GB internal storage.
Read More: Nubia Red Magic gaming smartphone to launch in India in early November for under Rs. 30,000 ($409)
It runs Android 8.1 Oreo operating system out-of-the-box and there's a side-mounted fingerprint sensor for added protection. The device drives power from a 4,500mAh battery. While there's no mention of any fast charging technology, it should at least support Quick Charge 3.0.