Huawei Mate 20 Pro iFixit Teardown marks it poor for repairability
by Simran Singh ago0
After Mate 20 Pro teardown by ZOL, now it's time for the iFixit teardown. Huawei's latest flagship device is available across all regions around the Globe. It was launched last month along with Huawei Mate 20, Mate 20 X and a Porsche edition. It carries high-end specs including Kirin 980 SoC with AI capabilities. Yesterday, Huawei announced special waterproof case for the Mate 20 pro to extend its usability for underwater shooting. Now, in a Mate 20 Pro teardown by iFixit, we've got to know that the device is quite difficult to repair. There are many other details about its cameras and other features that have been revealed by iFixit teardown.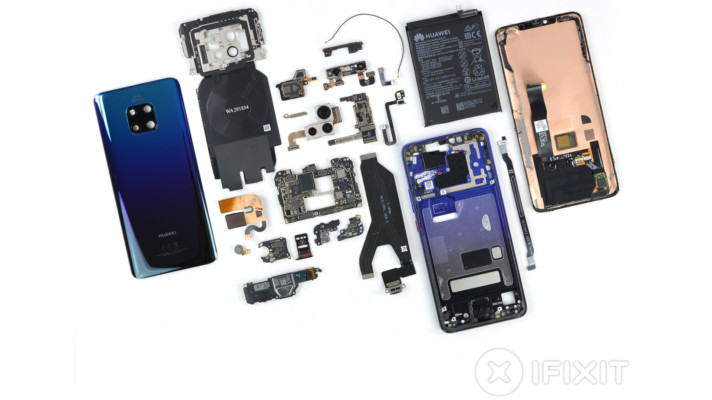 Huawei Mate 20 Pro is the latest device that has been torn down by iFixit. The DIY authority has found that due to excessive glue on the back and front side, it is quite challenging to repair the device.
While opening the device, iFixit found it difficult to open from the back due to excessive glue usage on either side. Though, there are chances that consumer might break their device while opening it from the back. Even, the screen repair is not as easy as it has also been glued tightly. Moreover, damaging a screen means, you have also lost its on-screen fingerprint also. Although, it is easy to replace the battery if you have managed to open the back panel of Mate 20 Pro.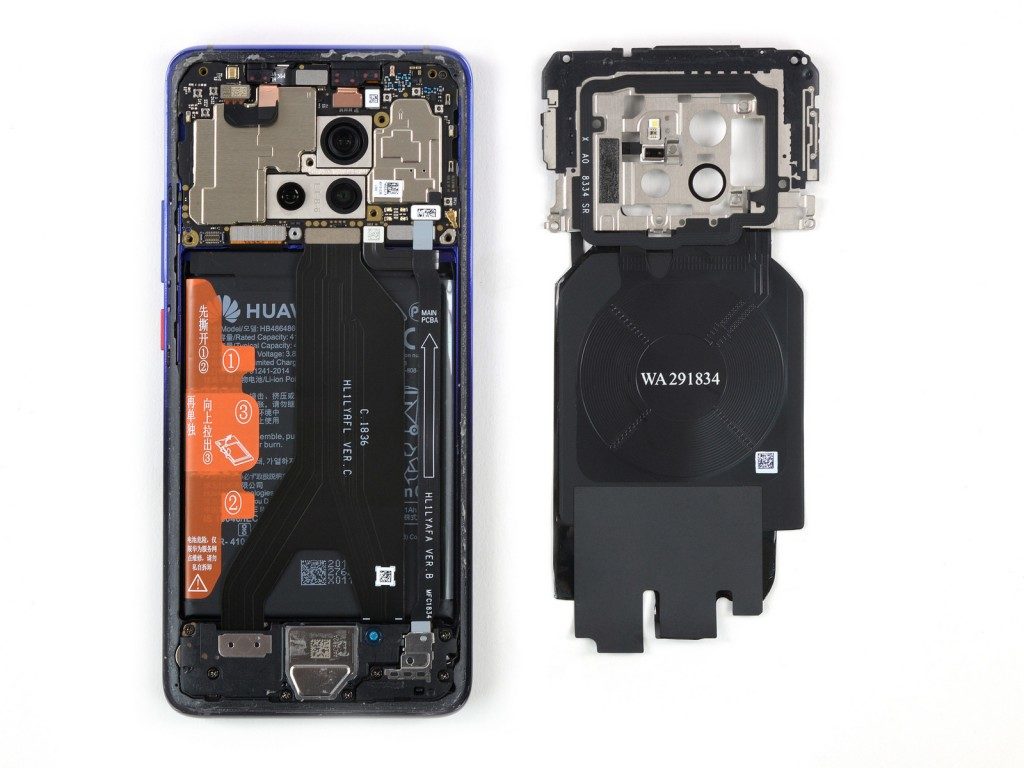 On the mid-board, housed between the glass and battery carries NFC antenna, wireless charging coil, dual LED flash. The whole part is attached to the body with the help of a flex connector and eight screws. Huawei has added a relatively small main board which carries Kirin 980, 8GB RAM module, Wifi adapter and 2×2 MIMO port. Further, you can see the modules of 3D unlock hardware, triple camera and a few other things. The main board is held by 9 flex cables.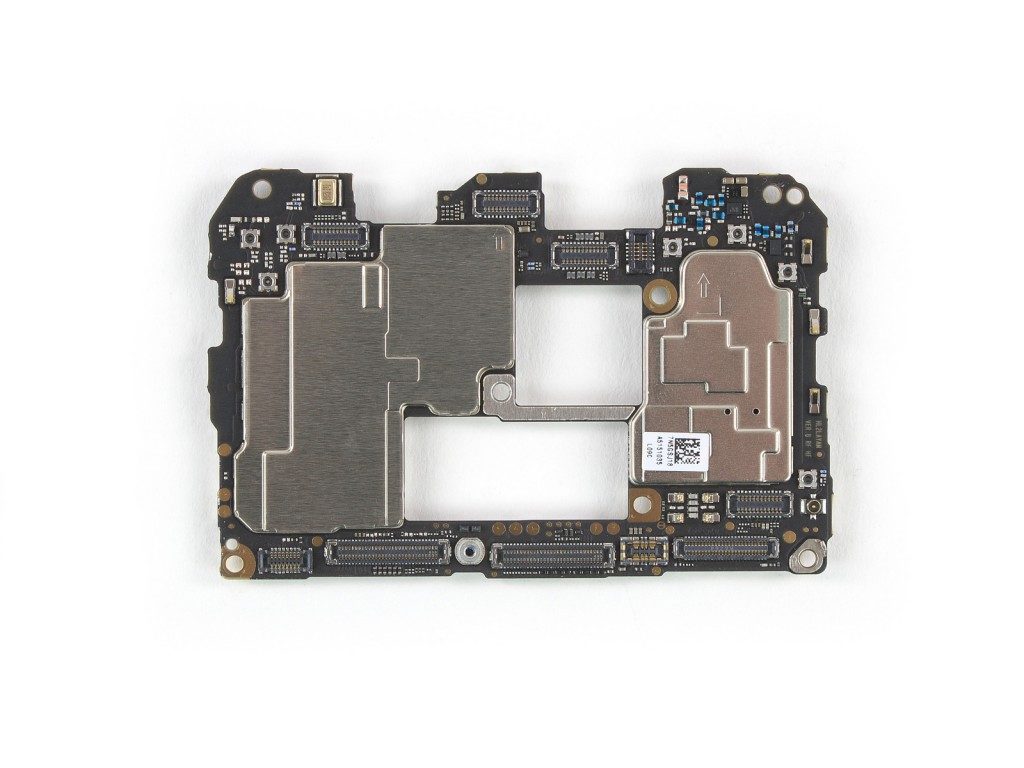 Further, its front camera sits inside the cutouts with mainboard comprising of the 24-megapixel sensor, rangefinder, proximity sensor, flood illuminator, ambient light sensor, and IR camera.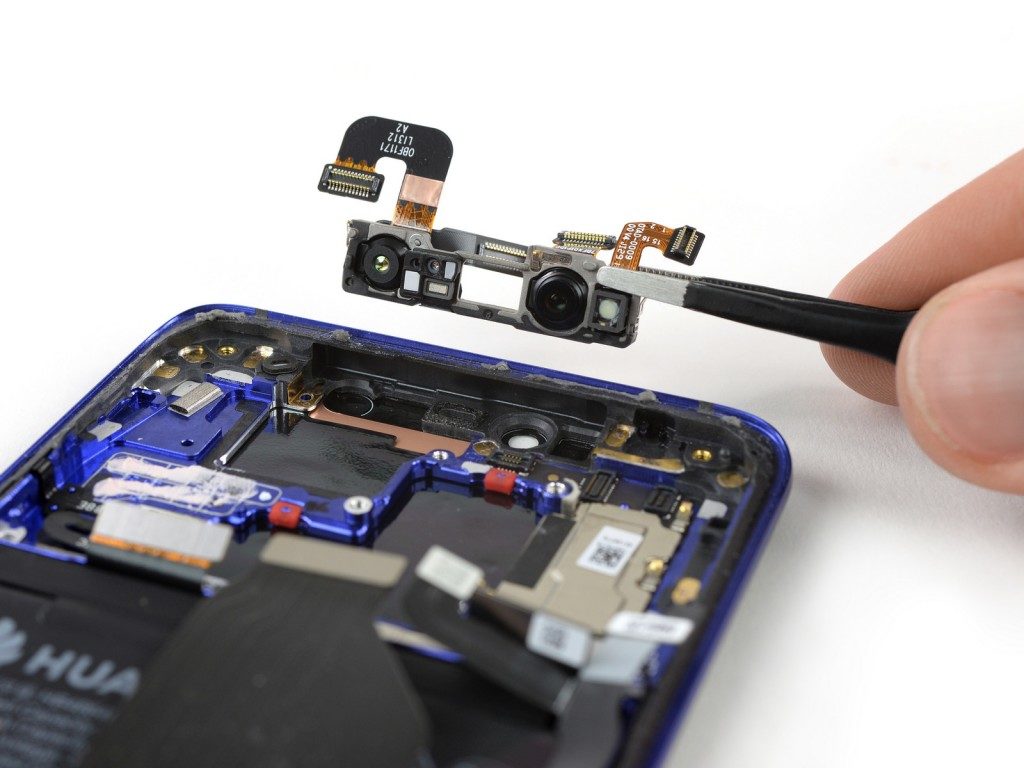 Further, Huawei has used Phillips screws rather than standard screws with a large amount of adhesive. There are more chances that user damage the smartphone while getting it repaired. The new device from Huawei has managed to get four points out of 10 in terms of repairability easiness. Though Mate 20 Pro is not alone in this league, Galaxy Note 9, LG G7 and Mate 10 Pro also scored similarly in terms of ease to repair.
(Source)