New Xiaomi Mi 6 Images Crop Up With A Beautiful Front, Vertical Dual Camera Setup
Another day and another Xiaomi Mi 6 leak. This time around, it's not the specs or the pricing that has been leaked, rather a new set of Mi 6 images that show us one of the possible designs of the upcoming flagship. To be honest, this is one of the best looking Xiaomi Mi 6 images we have seen till date. The fact that the display takes over most of the front part of the phone once again throws light on the design philosophy being adopted by smartphone flagships in 2017. Last year it was the unique antenna band placement at the back by the likes of Meizu and iPhone. This year, it's much more significant — a bezel-less front.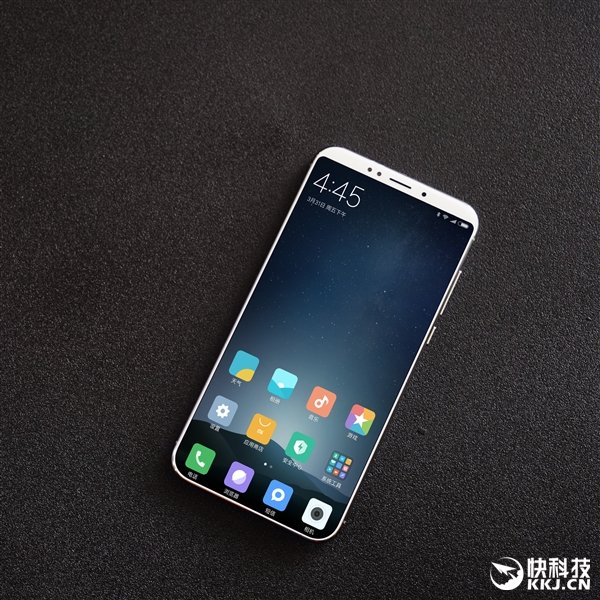 As you can see in the image above, the phone comes with a bezel-less front, except for the thin part above the body. It's not a curved display like the Samsung Galaxy S8+, nevertheless, it looks pretty beautiful. The basic idea seems to be inspired from the Xiaomi Mi Mix, in a much rounder and compact body. The standard sensors are located on the top, including the front camera. On the right, we can see the power and volume buttons.
At the back, there's the dual camera setup as rumored. However, the cameras are arranged vertically as opposed to the recent alleged Mi 6 images which featured a horizontal dual camera placement. This definitely makes things more interesting (and confusing).
While we can't be sure this is indeed the real Xiaomi Mi 6, let's hope that the design is something similar. Mi 6 needs a refreshing design, or else there is a good chance that it might end up among the numerous value for money flagships that are going to be announced in 2017 without standing out.
As for the other specs, the Xiaomi Mi 6 is expected to feature some advanced tech like iris recognition, waterproofing, and even wireless charging. Of course, none of these features have been confirmed yet, so we better wait for April, until the phone is officially announced.
So, what do you think about these leaked images of the Xiaomi Mi 6? Like it or hate it?
(via)
Some Related Xiaomi Mi 6 Reading:
Possible Xiaomi Mi 6 Model Passes 3C Certification with 18W Fast Charger
More Xiaomi Mi 6 Rumours & Leaks: Ceramic Body, Iris recognition, Waterproof & Wireless charging
Xiaomi Mi 6 SIM Card Tray Leaked: Hints At Waterproofing, So No 3.5mm Audio Jack?
Xiaomi Mi 6 Will Not Feature the 3.5mm Headphone Jack? Bluetooth Earbuds Coming