In January, Samsung officially confirmed that its investigations on Galaxy Note 7 explosions is over and the cause of the issue was revealed as faulty battery. In the very next month, Korean media started speculating that Samsung will re-launch the Galaxy Note 7 as a refurbished device along with a cheaper price tag. Fresh information suggests that it will be $250 cheaper than the original pricing of the discontinued Galaxy Note 7.
The Galaxy Note 7 had launched in August 2016 and it was receiving rave reviews from critics. However, its glory was cut short as it met with premature death in October 2016 because of the multiple explosion cases that surfaced from various users across of the world. The decision of discontinuing the Note 7 was taken after two failed attempts to recall it. However, according to ET News, a Korean publication, the refurbished Galaxy Note 7 will soon be releasing at the end of June in South Korea.
The publication has reported that the refurbished phablet would be launching with Galaxy Note 7R moniker. It will be available through South Korea's major carriers such as SKT, KT and LG. As far as pricing is concerned, it will be launching for around 700,000 won ($620). This pricing may appear costly but it is significantly lower than the launch price of the original Note 7 which carried a pricing of 988,900 ($870).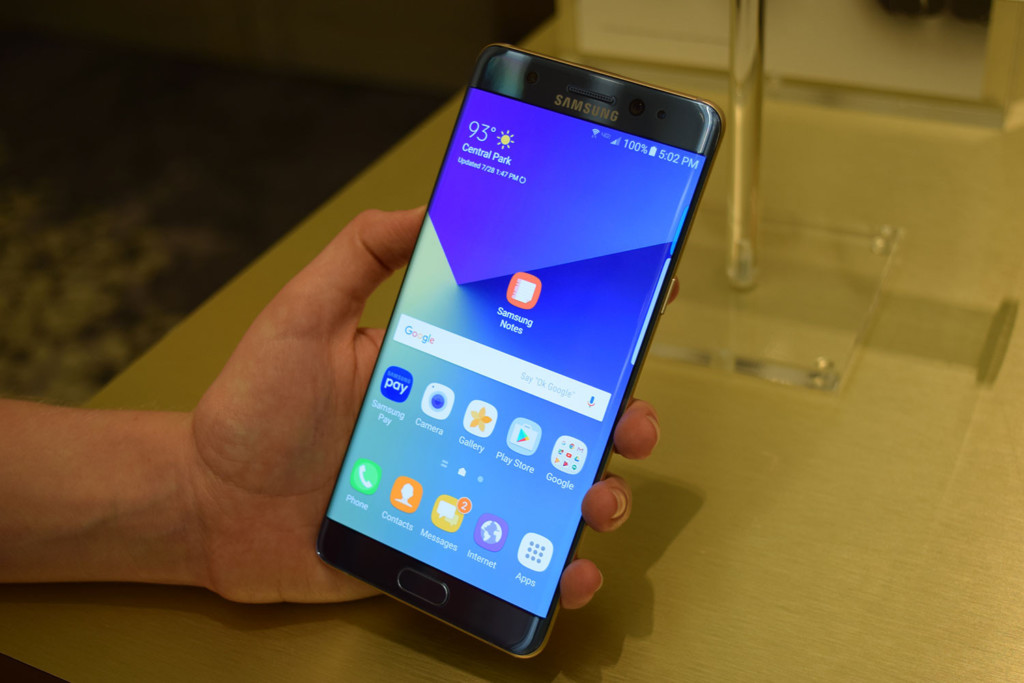 Read More: Galaxy Note 8's Dual Rear Camera Will Rival iPhone 8, Claims Analyst
To say again, the Galaxy Note 7R handsets are not new smartphones but refurbished units that will be sold as "like-new" devices. The refurbished phablet is expected to sport the same specs and design as the original Note 7.  However, 3,500 mAh battery that came on the original model is speculated to be replaced by a smaller battery of 3,200 mAh capacity on the Galaxy Note 7R.
The device has recently received Wi-Fi certification which suggests that the arrival of the Note 7R is drawing near. The Wi-Fi certification has also revealed that the Note 7R would be running on Android 7.0 Nougat OS. The model numbers like SM-N930, SM-N930FD, SM-N930F, SM-N930K, SM-N930L, SM-N930S, SM-N930X and SM-N935S.
The release of the Galaxy Note 7R for June seems to be placed strategically. Its arrival in June is couple of months after the March launch of Galaxy S8 and Galaxy S8+ phones and few months ahead of the alleged launch of Galaxy Note 8. For the past two years, Samsung has been launching the Note series in the month of August. However, there is a possibility that the Note 8 may launch in September this year.
Is $620 a good price for a refurbished Galaxy Note 7? Do let us know your thoughts by adding your comments.