Samsung Galaxy S9, S9 Plus Codenamed as Star, Star 2 Arriving with Front Fingerprint Reader, Dual Rear Cameras
by Anvinraj Valiyathara May 24, 2017 10:32 am0
Samsung has reportedly started working on Galaxy S9 and Galaxy S9 Plus. The 2017 Samsung flagship phone, the Galaxy S8 was codenamed as Dream. A South Korean publication has revealed that the "Star" and "Star 2" are respective codenames of Galaxy 9 and Galaxy S9 Plus.
The publication claims that the Galaxy S9 will be releasing in the first half of 2018. Since it is codenamed as Star, speculations have it that it may not be the rumored foldable phone from Samsung. Compared to Galaxy S8, the production of Galaxy S9 is 3-4 months ahead of schedule. This is probably because Samsung is adhering to a rigid quality control process after the premature death of Galaxy Note 7 in 2016. Hence, the South Korean firm may announce the Galaxy S9 early in 2018.
Codenames usually denote a characteristic of the device. A Samsung representative had revealed in an earlier interview that the Galaxy S8 was codenamed as Project Dream because it was the company's dream to overcome Apple with Galaxy S8.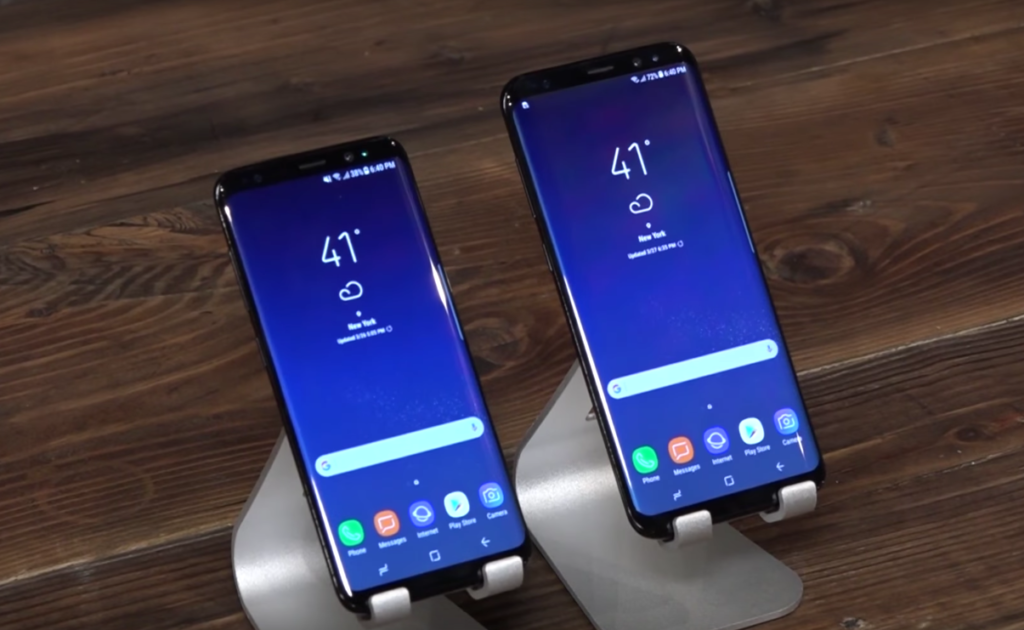 Read More: iPhone 9, 9 Plus Coming in 5.28" and 6.46" Sizes to Rival Galaxy S9, Galaxy S9 Plus?
Since the Samsung Galaxy S9 is in its initial stage of development, it is difficult to predict the specifications of the 2018 flagship phone. The Galaxy S9 would be sporting a similar display like the one present on Galaxy S8. It suggests that Samsung Galaxy S9 may continue to feature bezel-less 'Infinity Display" that was introduced on Galaxy S8. The Galaxy S9 is also pegged to come with a front-mounted fingerprint reader and dual rear cameras.
Rumors have it that the Samsung Galaxy S9 and Galaxy S9 Plus would be powered by the alleged Snapdragon 845 chipset, the successor SoC for Snapdragon 835. A report from previous month revealed that Qualcomm and Samsung have reportedly began working on the Snapdragon 845. The report also revealed that the Galaxy S9 would be featuring a 5.8-inch screen whereas the Galaxy S9 Plus would be packed with 6.2-inch display like the Galaxy S8 duo.
Samsung is also expected to include a 6.3-inch Infinity Display on the Galaxy Note 8 phablet which is codenamed as "Great." It is expected to launch by August or September this year. Before it, the company is expected to launch the Galaxy Note FE (refurbished version of Galaxy Note 7) in the next month. It is said to be codenamed as Grace R.
(source)