Rumors from the start of this year have been claiming that OnePlus 5 would be arriving with a dual rear camera setup. However, there were no concrete evidence to prove it. The recent leaks have revealed that OnePlus 5 would be indeed featuring the dual rear camera. A leaked sketch of OnePlus 5 that surfaced during the weekend has again shown that it may come with a horizontally arranged twin rear camera system.
The sketch that has appeared on Weibo reveals that the dual camera module is placed on the top-left corner of OnePlus 5's rear shell. The dual-tone LED flash appears to be placed on the right side of the camera module. It seems that it has the same physical buttons that are available on the OnePlus 3T. Also, as it can be seen in the image, the phone supports a uniquely designed upper and lower antenna lines.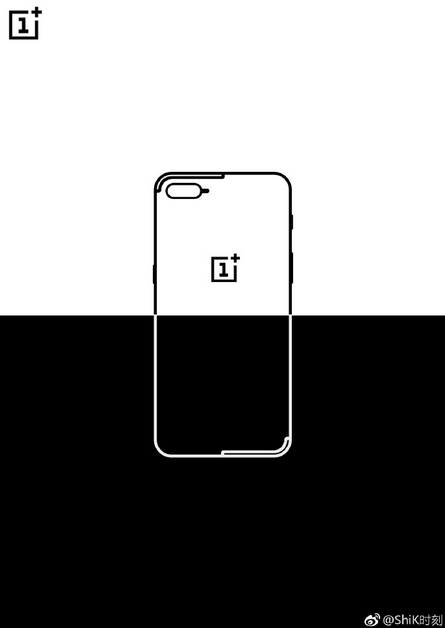 Read More: OnePlus 5 To Cost More Than OnePlus 3T Says Analyst
In the previous week, a spy shot of one of the sides of the retail package of OnePlus 5 revealed that it will be coming with a dual rear camera module as it carried a text that read "Dual Camera. Clearer Photos." There is no confirmation on whether the above images are legitimate or not.
Also, recently spotted camera samples that were reportedly taken from OnePlus 5 hint the inclusion of dual rear camera feature. One of the images is black and white which indicates that OnePlus 5 may come with dual cameras and one of its lenses will be able to capture images in monochrome. The presence of a monochrome sensor in a dual rear camera module can assist in detecting lighting conditions in a better way. Hence, it will be able to shoot accurate photos.
At the end of April, several leaked images that were allegedly shot using OnePlus 5 had surfaced. The source that revealed the photos claimed that one of the lenses of the dual rear camera module will be able to shoot wide angle images for capturing more depth information.
Speculations have it that OnePlus 5 will come with a pair of 16-megapixel sensors with f/1.8 aperture. An official tweet from OnePlus suggests that it will be able to shoot amazing photos in dim light conditions. The company has also confirmed that it is working with DxOLabs for enhanced photography experience on OnePlus 5. A leaked poster revealed that OnePlus 5 may launch on June 15. However, it was found to be fake. Still, the OnePlus 5 is pegged to get announced at some point in this month.
(source)