Sony Xperia Flagship with Inhouse Chipset Reportedly Unveiling at IFA 2017
by Anvinraj Valiyathara Jul 4, 2017 6:36 am0
Since the last quarter of 2015, there have been reports that state that Sony is working on its own mobile phone chipset. Fresh rumors indicate that the Sony flagship that is slated to get announced at the upcoming IFA 2017 event will be powered by the new Sony chipset.
Sony has confirmed to the media that it will be holding a pre-IFA press conference on August 31. Its new smartphones are expected to be showcased at the IFA 2017 event in Berlin, Germany that begins from Sept. 1. The Japanese tech giant is also expected to unleash its smartphone chipset at the IFA 2017. The company is known for announcing new flagships at IFA. Hence, speculations are rife that Sony chipset driven flagship phone would be announced at the upcoming tech trade show.
Sony is expected to unleash two Xperia flagships on August 31. Rumors have it one of the them will be fueled by Sony's custom chipset. In the last week, a Chinese leakster had revealed that Sony's upcoming flagship would be featuring a 6-inch bezeless screen from JDI display. It will be offering an aspect ratio of 18:9.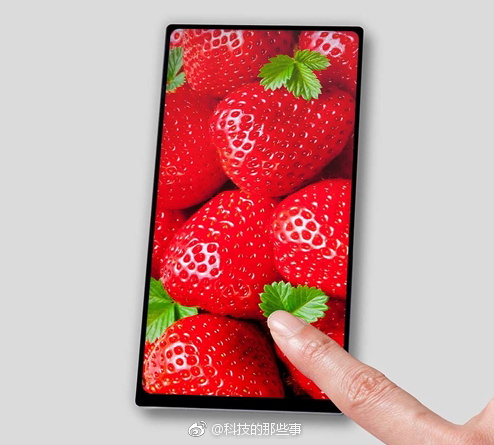 Read More: Sony to Kill Affordable High-End Smartphones; Will Focus on True Flagship and Mid-Range Phones
Samsung's in-house Exynos chipsets and Huawei's home baked Kirin SoCs are capable of competing with the various Qualcomm Snapdragon chipsets. Xiaomi's Surge S1 chip was built to power mid-range phone and the company is also rumored to be working on even powerful Surge S2 chipset. Since various smartphone OEMs like Samsung, Apple, Huawei and Xiaomi have their own chipsets, it may not be surprising if Sony introduces its own SoC at IFA 2017.
There is no information available on the specification of the mysterious Sony chipset. it is not known whether the mysterious Sony chip is as powerful as Snapdragon 835 that powers several 2017 flagship phones such as Samsung Galaxy S8, HTC U11, Xiaomi Mi 6 and OnePlus 5. Since the news of the Sony chipset has arrived from an unverified source, it is best to digest this report with a pinch of salt.
Sony will begin its IFA 2017 on Aug. 31 at 1 PM CEST. A report that surfaced around a month ago had revealed that Sony may announce Xperia XZ1 flagship phone along with other phones like Xperia XZ1 Compact and Xperia X1. The report had revealed that the Xperia XZ1 and XZ1 Compact would be driven by Snapdragon 835 whereas the Snapdragon 630 would be powering the Xperia X1. The Japanese firm is also rumored to be working on Xperia X Ultra phablet that is speculated to come with 6.4-inch screen with 21:9 aspect ratio and Snapdragon 660.