Mijia's Latest Crowdfunding Item Is The Turok Steinhardt Color Changing Corrective Glasses
by Habeeb Onawole Jul 18, 2017 7:58 pm2
This year, Xiaomi's Mijia platform has crowdfunded a lot of interesting products. There is the planet tea cup, the red-dot steel pot set, the mini j refrigerator, and a bone china dish set. While those are kitchen related, it has also launched three eyeglasses and has announced a fourth one today.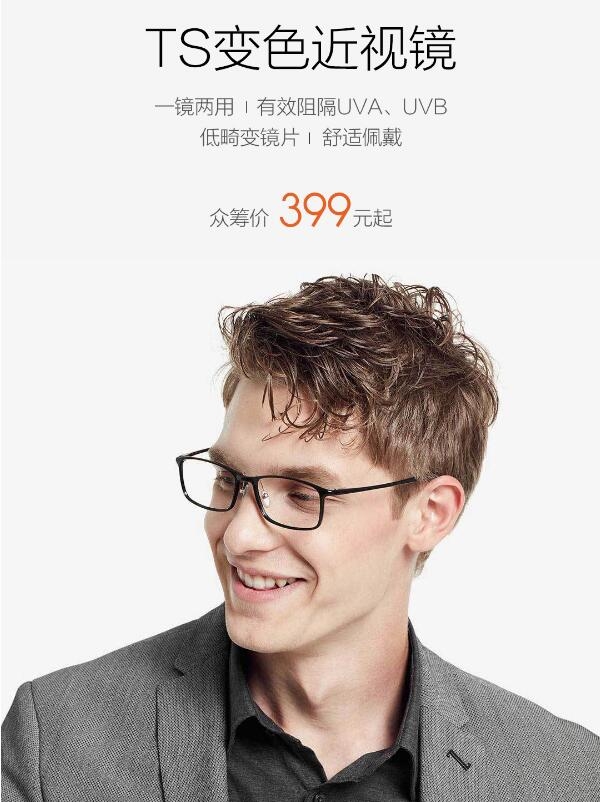 The new glasses is made by Turok Steinhardt, the same manufacturer of the last two. While the previous ones were a pair of aviator sunglasses and an anti-UV glasses, this one is a pair of correctional glasses for those suffering from myopia.
There is however something special about this new pair of seeing glasses, and that is because it doubles as a pair of sunglasses too. It contains photochromic particles that automatically change color when you are outdoors, or when you are indoors and there is very bright light, serving as a pair of corrective sunglasses. So you can say this is 2 for the price of 1.
It also protects against UVA and UVB rays. The new Turok Steinhardt glasses is available in three different shapes and two colors that are stylish and comfortable to wear. The frame is light, weighing just 7.5g and has a temperature range of -30°C to 230°C.
READ MORE: Xiaomi Provides Explanation for Delay in Split-Screen Implementation in MIUI
Price for the Turok Steinhardt glasses is ¥300 ($45) and shipping is scheduled for 20th of August. You can also select the degree of curvature you want the glasses to have when you place your order. Buyers are also required to submit their optometry data to Turok Steinhardt'  WeChat's channel, "TSanjing".