Lenovo's IFA Berlin Teaser Video Has AR Glasses, Yoga Tablets and More
by Habeeb Onawole Aug 16, 2017 12:32 pm2
IFA berlin officially begins on 1st of September and runs through to 6th. However, a number of manufacturers have launch events or keynote addresses scheduled a day or two ahead of the official opening day. One of them is electronics giant, Lenovo and they have released a teaser video of what we should expect.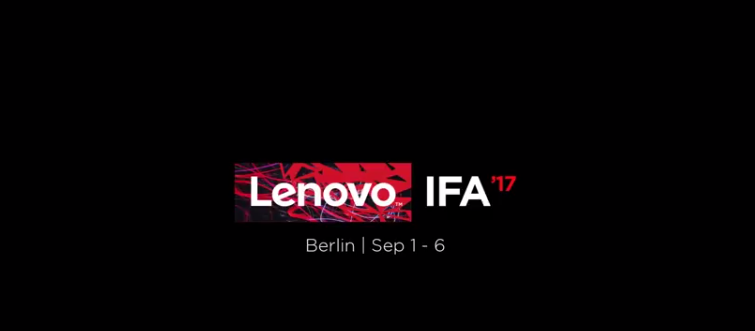 The 51-seconds long video includes a wide variety of products, though most of them have already been released. First we see the Lenovo Yoga Tablet with its halo keyboard coming on. Then the Tango-based Phab 2 Pro makes an appearance.
The Moto Z2 Play is also spotted along with a Hasselblad camera mod, and the Moto Z2 Force with the 360° camera mod. If you are a gamer, you may want to visit Lenovo's booth and check out their Y-series gaming laptop as one makes an appearance in the video.
At the 20-second mark, what appears to be a smart speaker can be seen. Although, Lenovo announced an Alexa-powered speaker early this year at CES, which is still not available for purchase yet by the way, this speaker has a different design. It also appears to have a display. Our guess is that this is Lenovo's version of the Amazon Echo Show and we will have a first look at IFA Berlin.
READ MORE: The K8 Note Is Official & Lenovo Kills It With The World's First Helio X23 Smartphone
The product we are most excited to see is the Star Wars AR headset made in partnership with Disney. When it was announced at the D23 event last month, very few details were released. Now that Lenovo has teased it in its IFA video, we may see it in action and get answers to our unanswered questions. Another pair of VR glasses is also seen in the video.
There is no new phone in the video, so don't get your hopes high about a new smartphone launching.
(Source)