Apple iPhone X, 8 and 8 Plus Rumor Roundup, Launch Event & Livestream Details
by Anvinraj Valiyathara Sep 11, 2017 8:22 am1
Apple has confirmed that it will be holding a launch event on Sept. 12 to unleash the 2017 iPhones. Apart from the next-generation iPhones, the Cupertino company is also rumored to some other products like the LTE Apple Watch and 4K Apple TV.
Apple's Launch Event and Livestream
The upcoming launch event by Apple will be held at the newly established Steve Jobs Theater, San Francisco, California. In the U.S. the event will start at 10 AM PT and 1 PM ET. In the U.K., the event will start at 6 PM BST. In China and India, the event will be viewable at 1 AM CST and 10:30 PM IST.
The livestream of the event can be viewed through the Safari browser by accessing this link on any of the iOS devices running on iOS 7. On Mac devices, users need to have Safari 6.0.5 and OS X 10.8.5 to view the event. On Windows PCs running on Windows 10, it can be viewed through Microsoft Edge web browser.
How Many iPhones Will Apple Unveil?
Previous reports had claimed that the 2017 iPhones would be called iPhone 8, iPhone 7S and iPhone 7S Plus. However, by scouring through the code of iOS 11, it has been found that the next-generation iPhones would be probably called iPhone X, iPhone 8 and iPhone 8 Plus. The iPhone 8 duo is expected to succeed the iPhone 7S and 7S Plus. However, the iPhone X will arrive as the much-hyped tenth anniversary iPhone.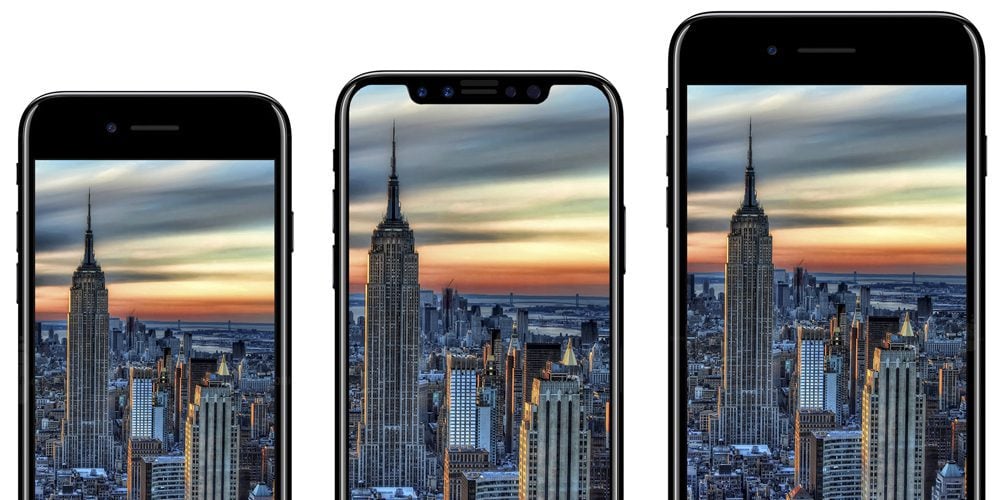 The iPhone X's design will be very unique compared to all the predecessor iPhones as it will be housing a full-screen display with a small notch at the top bezel to house some sensors. It is expected to feature an all-glass body with stainless steel frame. The iPhone 8 and 8 Plus are also expected to feature the same all-glass and stainless steel frame design, but the phones will be sporting regular screens like their predecessors.
The iPhone X will be the first OLED screen enabled smartphone from Apple. It is expected to feature a 5.8-inch OLED screen supplied by Samsung Display. The iPhone 8 and 8 Plus are pegged to respectively house a 4.7-inch and a 5.5-inch LCD screens supplied by LG Display.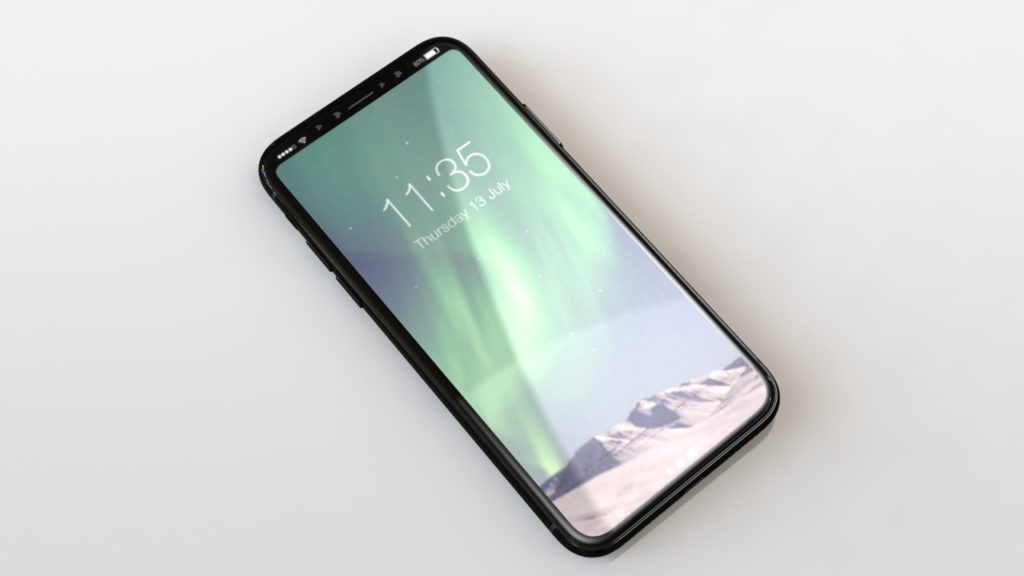 The Apple A11 chipset and iOS 11 operating system will be powering the new iPhones. Rumors have it that the iPhone X and iPhone 8 Plus would be featuring 3 GB of RAM whereas the smaller iPhone 8 would be featuring 2 GB of RAM. The iPhone 8 duo will arrive with Touch ID sensor, but Apple will be replacing the feature with a new facing scanning feature called Face ID. The new feature can be used to unlock the iPhone X as well as authenticating payment through Apple Pay.
Rumors have it that the iPhone X will be fitted with a  vertically aligned dual rear cameras that can shoot 4K videos at 60 fps. Its selfie snapper is also rumored to support 4K video recording at 60 fps. There is no concrete information available on the camera configuration of iPhone 8 and 8 Plus, but like last year, the latter will be coming with rear-facing dual rear cameras. Since the three new iPhones will be sporting glass chassis, they are expected to carry support wireless charging.
The iPhone X is speculated to arrive in multiple storage choices such as 64 GB, 256 GB and 512 GB that are rumored to cost around $999, $1,099 and $1099 respectively. It is rumored to be a limited edition phone as the company is expected to sell only 2 to 4 million units this year. It is expected to arrive in color variants like black, white and gold and all these models will black colored front panel.
The pre-orders of the 2017 iPhones are expected to begin on Sept. 15. The shipments of the pre-ordered units as well as in-store availability is speculated to begin on Sept. 22.
LTE Apple Watch 3 and 4K Apple TV
Apple is expected to unveil Apple Watch 3 with LTE support at tomorrow's launch event. The Apple Watch 3 is rumored to support LTE connectivity through an embedded SIM that would allow users to access VOIP services without pairing with an iPhone or iPad. However, it may not function as a standalone that would let users to make phone calls through it.
As far as Apple TV is concerned, it expected to carry native support for 4K resolution. It is tipped to support livestreaming even at slow internet speeds of 15 Mbps. Other rumored features include HDR 10 and Dolby Vision support.