OnePlus 5 was officially unveiled on June 20 and as of today, it is available in markets like the U.S., China and India. The official teaser of the OnePlus 5s that appeared before its launch initiated criticism on its design as many started complaining that it resembles the iPhone 7 Plus. The company was also criticized for making the OnePlus 5 record highly impressive benchmark scores by cheating. Even though the company promised 2x optical zoom on its dual cameras, it only supports 1.6x optical zoom. It has been also found that the Chinese firm has not upgraded the display on OnePlus 5 as it is using the same full HD screen that's available on the predecessor phone. Today, OnePlus co-founder and CEO Pete Lau has addressed some of the criticisms.
OnePlus 5 Benchmarks Controversy
One of the most embarrassing accusations on OnePlus 5 as XDA Developers have found that when the smartphone detects that a benchmarking app has been launched on it, it automatically delivers high performance. Lau responded on this accusation by saying that OnePlus does not know how to overclock the processor and the company only tried to unleash the full potential of the processor. In another statement, he said that boosted scores on various benchmarking apps shows the true performance capabilities of their newest flagship and it is not cheating.
Generally, people do not rely on benchmark scores while purchasing a smartphone. However, deliberate increased performance on benchmark apps may make the reviewers praise the smartphone for its topnotch performance which can influence buyers who prefer to read reviews before buying a smartphone.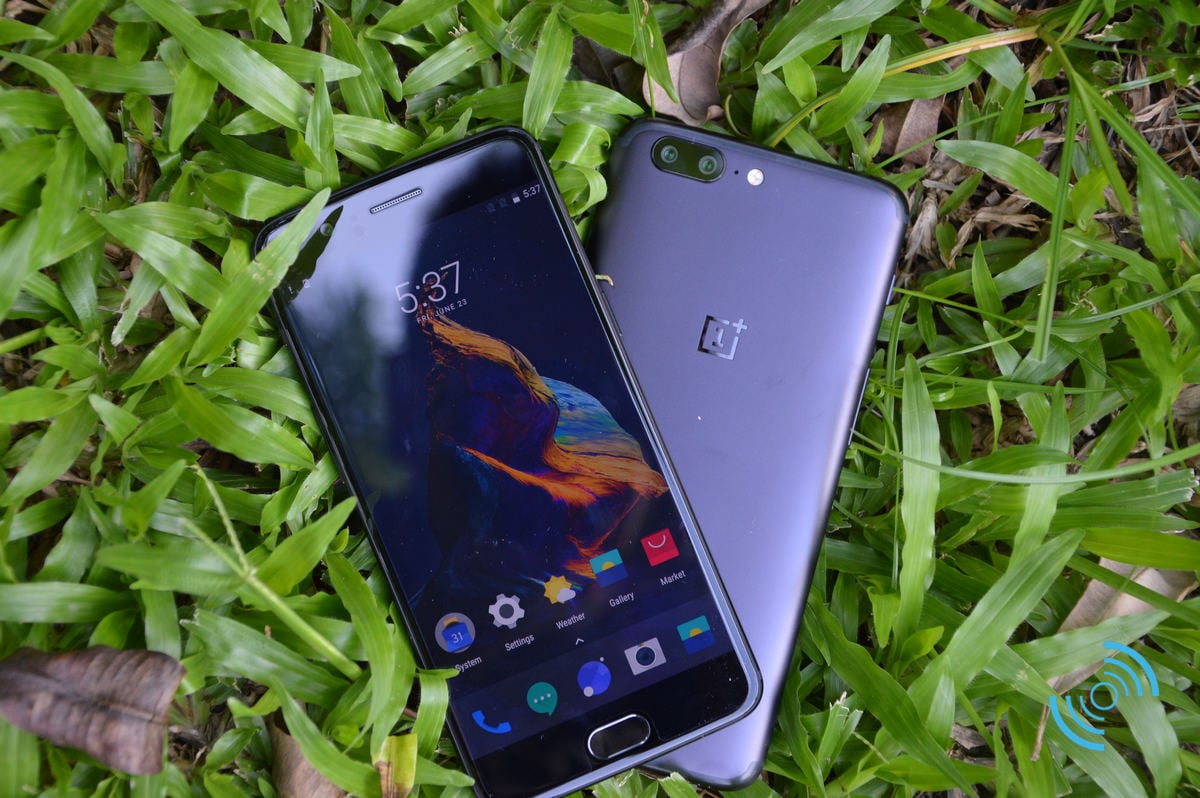 OnePlus 5 Resemblance with iPhone 7 Plus
OnePlus 5's dual rear camera and its LED as well as its antenna bands makes it appear quite similar to iPhone 7 Plus. On this issue, Lau responded by saying that he has been hearing such things since the time the company launched the OnePlus One. He added that "time has proved everything" as it now become a classic phone.
OnePlus 5 Does Not Feature Upgraded Display
OnePlus 5 was expected to come with Quad HD display screen as the company has been offering full HD screen since OnePlus One. Many have complained that even though the OnePlus 5 comes with a higher pricing, it still features a full HD display. Lau said that 2K screens consume more power. Hence, in a bid to deliver best experience to the users, it has stuck to FHD screen.
OnePlus 5's Dual Rear Camera Needs Improvement
OnePlus 5 comes with a 16-megapixel + 20-megapixel dual rear camera module. When asked whether the present dual camera technology is imperfect, Lau answered by saying there is still scope for improvement. He added the dual cameras of OnePlus 5 offers the best possible images. He also said that, "technology around the camera will continue to progress and I expect more improvement." As far as the controversy regarding zooming capabilities of OnePlus 5, Carl Pei had released the following tweet soon after the launch of the phone:
Optical zoom is at 1.6x, the remaining 0.4x is realized through SmartCapture multiframe technology.

— Carl Pei (@getpeid) June 21, 2017
Read More: OnePlus 5 Slate Gray & Midnight Black Hands On: Performance on Steroids
Skipping Waterproof Feature on OnePlus 5
When Lau was asked whether the company skipped waterproofing on OnePlus in order to ensure better thermal dissipation, he replied that he does not believe waterproofing is a big consumer requirement. It only increases the weight of the phone and makes it thicker. He further said that even though the company has not advertised about water resistance capabilities of OnePlus 5, the flagship does offer a certain degree of waterproofing. Well, this has been confirmed through OnePlus 5 teardown.
OnePlus 5's Expensive Pricing
OnePlus has been always known for selling low-priced flagship phones. However, the highest variant of OnePlus 5 that features 8 GB RAM and 128 GB of storage is priced at $539 in the U.S. According to Lau, the reason why OnePlus 5 carries an expensive pricing is because the increased cost of the components like Snapdragon 835 CPU, internal storage and 8 GB RAM. He has even said that even the pricing of a minor thing like the retail box has increased this year.
What do you think about the above responses from OnePlus CEO on all the issues surrounding OnePlus 5? Do share your thoughts by adding your comments below.
(source)